Is It Good If You Eat Slide Snack Too Much?
1. Nutritional Value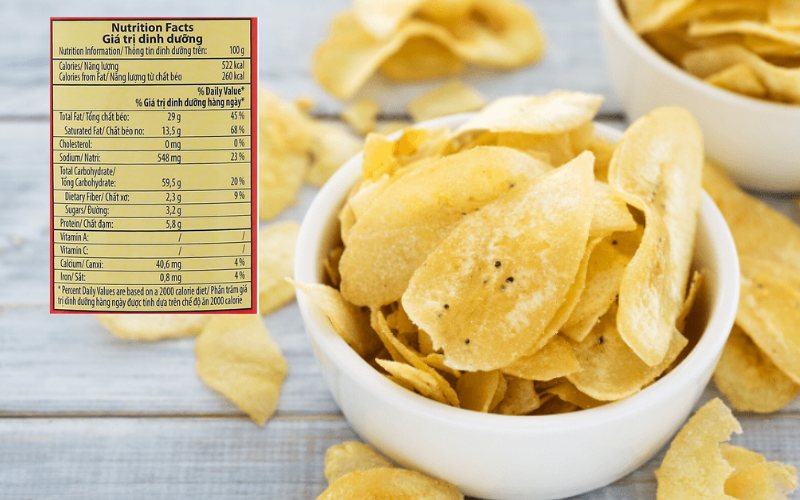 The ingredients of Slide snack include 3 basic elements: Potatoes, salt, and vegetable oil. In addition, this potato snack also contains less sugar, fewer colorants, and fewer additives.
We all know that potatoes contain many healthy nutrients, so potato snacks like Slide chips can be considered more nutritious than other snacks.
To increase the taste of Slide snack chips, manufacturers often add flavors such as barbecue, cheese, chili... These flavors are in sufficient quantity to contribute to stimulating the user's taste.
2. The Pros and Cons of Slide chips
Slide potato chips, more or less, still contain preservatives, additives, sodium salt, high calories that will affect your health, especially for people with cardiovascular diseases, obesity, ...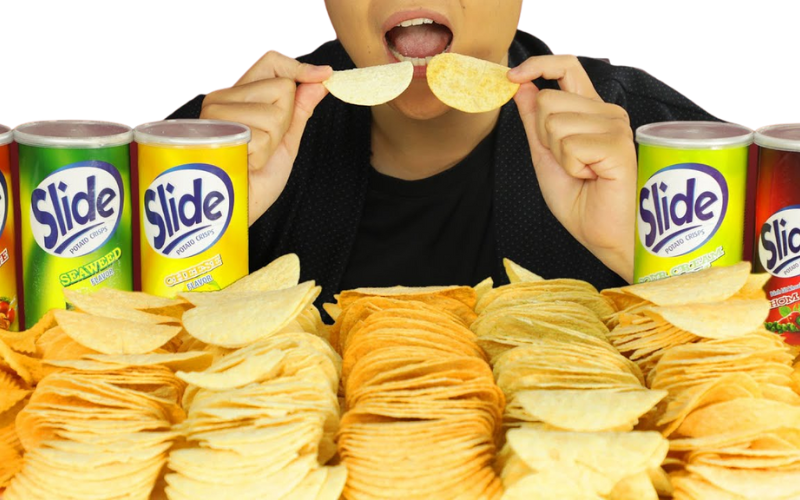 Benefits
Slide potato chips

provide a boost of energy if several hours pass between meals and blood glucose levels drop.

A

Slide snack box

will h

elp curb your appetite to prevent overeating at the next meal.

Having a

Slide spicy chip box

also

provides extra nutrients

Slide snack chips

can help maintain adequate nutrition if one has a poor appetite but cannot eat full meals, such as due to an illness.
Side Effect Of Eating Too Much

Slide Vietnam
Eating Too Much

Slide hot chips

can lead to unwanted weight gain if portions or frequency of snacking is too much, adding excess calories.

Eating too much

Slide snack chips

can increase the risk of losing out on important nutrients since having several

Slide snack bags

can reduce hunger at mealtimes or cause one to skip a meal entirely.

If you keep eating

slide potato chips

all day and skip main meals, it can lead to overweight and cardiovascular diseases...
3. Things That You Should Notice When Enjoying Slide Potato Chips
As this post mentioned above, the main ingredients of Slide snack include 3 basic elements: Potatoes, salt, and vegetable oil, and potatoes also contain many healthy nutrients.
Slide snack chips may be better than other snacks, but they are still processed foods, and consuming too much is not good for health.
You shouldn't eat more than one Slide snack a day. It seems quite controversial but it's true, especially if your goal is weight loss. You should know that losing and maintaining weight is ultimately all about calories in and calories out.
Besides enjoying Slide chips, you should combine with a regular exercise regimen to ensure health.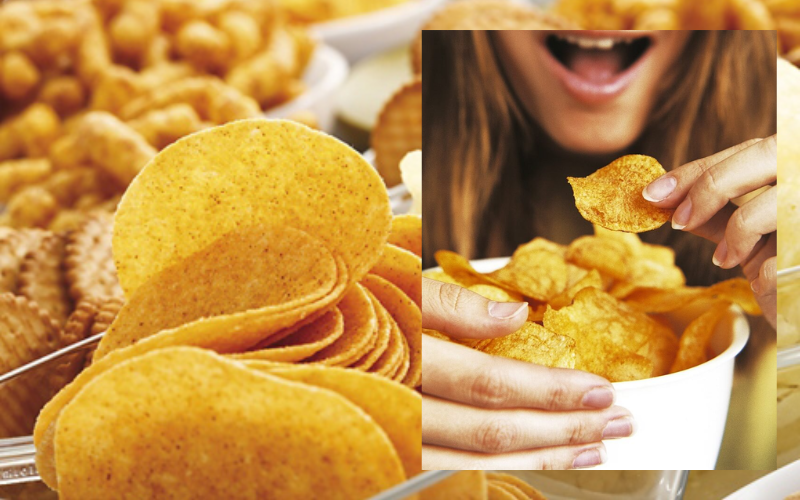 If you are looking for a Slide wholesaler or Slide distributor, or want to learn more about the product, G&G is a perfect choice for you! G&G FMCG is the distributor of Vietnam with a variety of products, specializing in exporting Slide chips with different Slide chips flavors.
As a Slide wholesaler with extensive experience in exporting, we promise to offer the best Slide Snack products with an affordable price for all consumers from any country.
Please, contact us to have the best wholesale Slide chips price!