FMCG WHOLESALE VIETNAM SUPPLIER, One-Stop for All FMCG Wholesale Needs in Vietnam
Wholesale Aone Instant Noodle Thai Hot Pot Sour and Spicy Shrimp 85g
0.27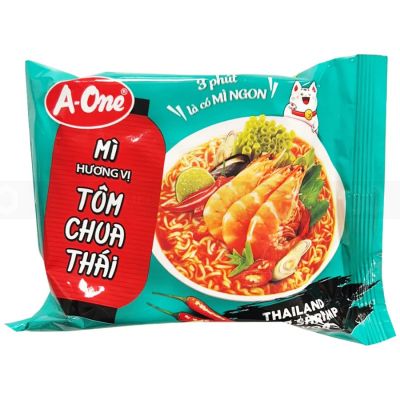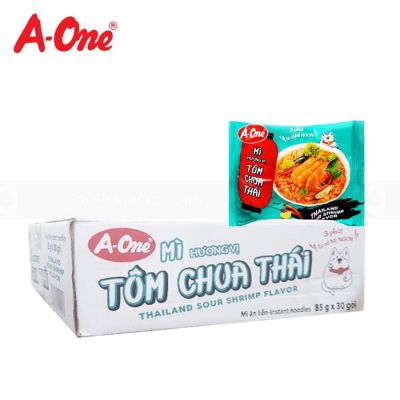 Wholesale Aone Instant Noodle Thai Hot Pot Sour and Spicy Shrimp 85g
Shrimp noodles are indispensable in daily life. There are many choices but Aone Instant Noodle Thai Hot Pot Sour and Spicy Shrimp 85g is the most popular. With a blend of flavors combined with long, crispy noodles that are hard to describe. Made from selected wheat flour combined with healthy palm oil. With Delicious Noodles, Big Noodles but easy to cook, chewy, delicious, smooth... Strange food, stimulating taste is processed by modern technology, no synthetic dyes.
Aone Thai Hot Pot Noodles Spicy Shrimp 85g is ecstatic with the sour and spicy taste of Thai hotpot, combined with hot pot sauce and rich spices, bringing a bowl of Thai shrimp hotpot noodles to stimulate the taste buds, eat once and remember forever.
With the rich taste of Thai sour shrimp spreading an extremely attractive ecstatic aroma. The well-researched recipe offers a wonderful experience of mild spiciness mixed with the sweetness of shrimp broth. A-One Thai Sour Shrimp Noodles 85g package is an attractive choice not to be missed.
They are simultaneously valued as cheap food, touted as a remedy for future food shortages, and used as a backdrop for culinary experimentation - making them perfect for our modern times. Add to that the simple fact that a large bowl of instant noodles makes you feel good and slurp-like: warm and delicious. Whether as breakfast like in Asian, a snack or a whole meal. Refined with vegetables.
It would be impossible to agree on the best instant noodles. There are thousands of varieties. So many people decided to round up some favorites like Aone Instant Noodle Thai Hot Pot Sour and Spicy Shrimp 85g affordable and flavorful meal. From vegan, Chinese instant soup to tom yum shrimp noodles and fiery hot ramen, everything is included. Aone Instant Noodles Thai Hot Pot Spicy Shrimp 85g is the perfect choice
We can offer this product at wholesale prices. Contact for wholesales Aone price: +84855264488/+84931264488/ info@ggfmcg.com
We Export good quality Confectionery, Beverages, Home Care, Personal Care, to worldwide Distributors, Wholesalers, Supermarkets, Retail store chains.
For more information, visit Website For more products from G&G FMCG Vietnam: Beverages, Confectionery, Households, Health & Beauty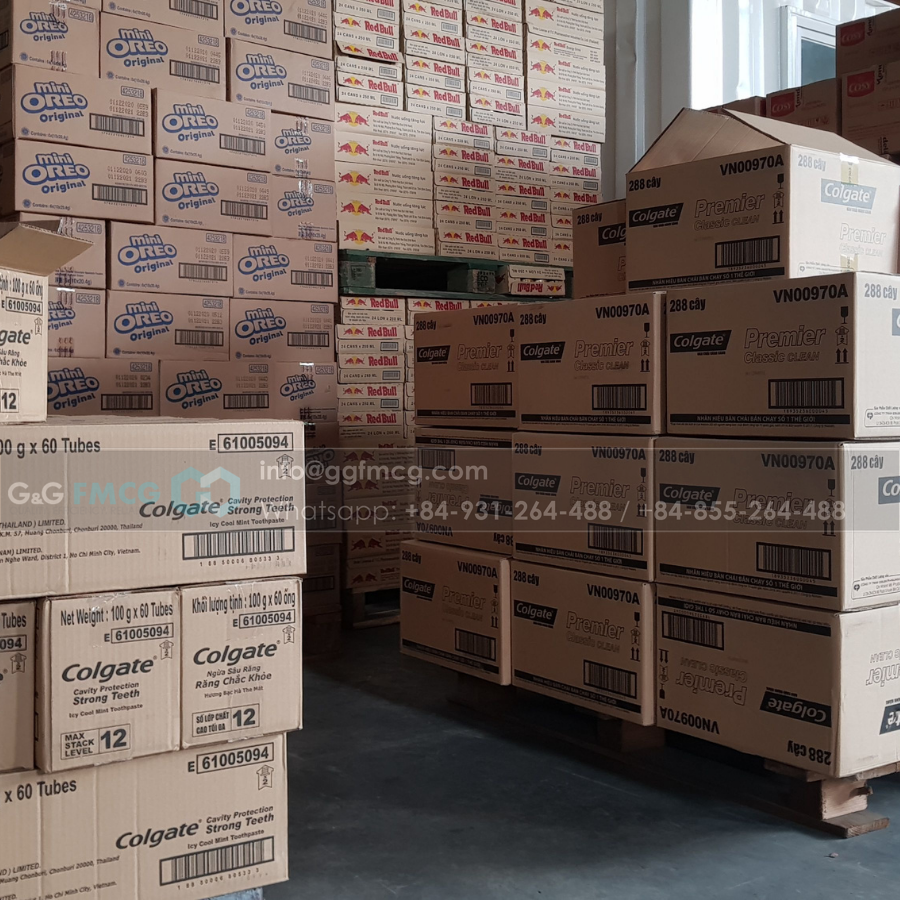 Why US?
We work for FMCG Importers
SHIPPING BY SEA
We sell by container loads and shipping to your sea port.
PROFESSIONAL WORKING PROCESS
We have full capacity and expert experience to serve you importers all requests and branded products.
100% GENUINE PRODUCTS
No worry about fake, we only deals with official distributors of international brands & factories.
100% PAYMENT SECURE
We accept L/C at sight & DP, TT Payment Term.