Like soap or shampoo is "washing" customers' bodies, ABA detergent is designed with the simple purpose of making dirty clothes become clean, regardless of temperature or mineral components present in water. Besides, detergent ABA has been in the top 5 detergent brands that are popular with Vietnamese customers.
1. About ABA detergent Vietnam
Being one of the trusty tools for household kinds of stuff for Vietnamese housewives, ABA laundry had overcome difficulties to be one of the Top 5 local detergent brands. First introduced in 2005 under Dai Viet Huong Manufacturing & Trading Co., Ltd (VIETCOS) was founded by a group of chemical engineers and medical doctors working at Can Tho University. Yet, it took them 7 years to obviously approach the customer's market.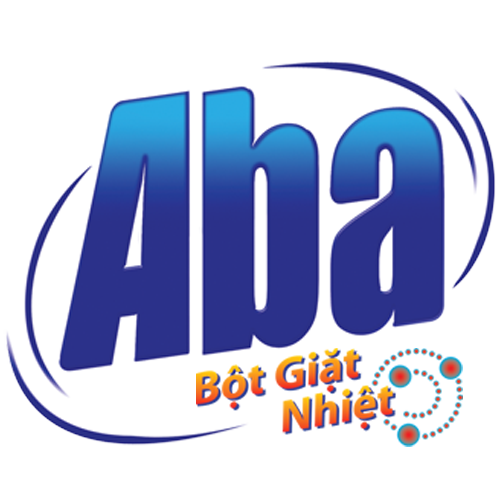 Composition is also a feature that many consumers consider while shopping for a product, and it is a direct indicator of the product's quality. ABA powder, like other washing powders, contains ingredients such as:
- Detergents
- Whitening agents
- Natural perfumes
- Hand softeners
- The Thermoactive formula aids in stain removal and prevention.
There are two types of ABA products including ABA detergent powder and ABA laundry detergent. Let's find out with G&G Concept.
2. ABA detergent products line
2.1 Matic ABA detergent laundry
Starting with ABA detergent, even though ABA Vietnam wholesale, in general, has a limited distribution system, the G&G concept - one of the global FMCG wholesale businesses - is proud to distribute anywhere that customers live. In this collection, ABA Matic is considered a beneficial product for customers to let them freely use without worrying about damage to their hands.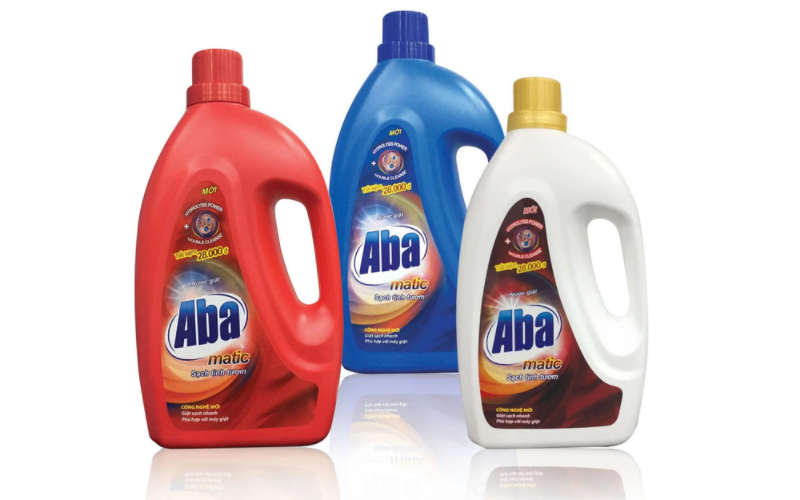 Matic ABA detergent
2.2 ABA washing powder
One of the best-selling in the ABA collection, ABA Heat Detergent Powder has its charm to attract customers. ABA Heat Detergent Powder contains natural fragrances that are usable for those who are sensitive to scents. Besides, ABA Heat Detergent Powder can eradicate bacteria and protect the color of people's clothes. As a result, softeners, bleaches, and disinfectants are commonly found in washing powder containing the active component.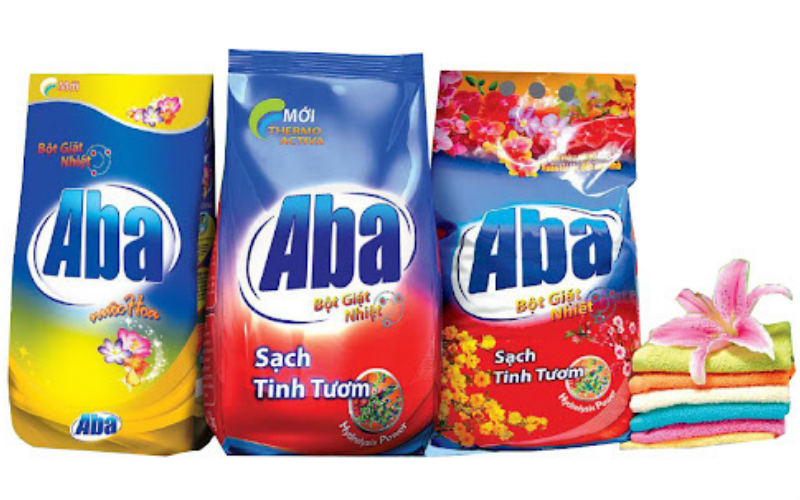 ABA Heat Detergent Powder
There are two kinds of packaging, the yellow and the red ABA Heat Detergent Powder. What are the differences between them? As mentioned above, ABA Heat Detergent Powder contains natural ingredients that are suitable for customers, ABA Heat Detergent Powder with red packaging seems a perfect piece for those who do not love smelling too many scents from detergent powder on their clothes. Opposite the red one, ABA Heat Detergent Powder with a yellow shiny package has impressed customers who love perfume scent from powder stay on the clothes.
3. ABA powder detergent wholesale in Vietnam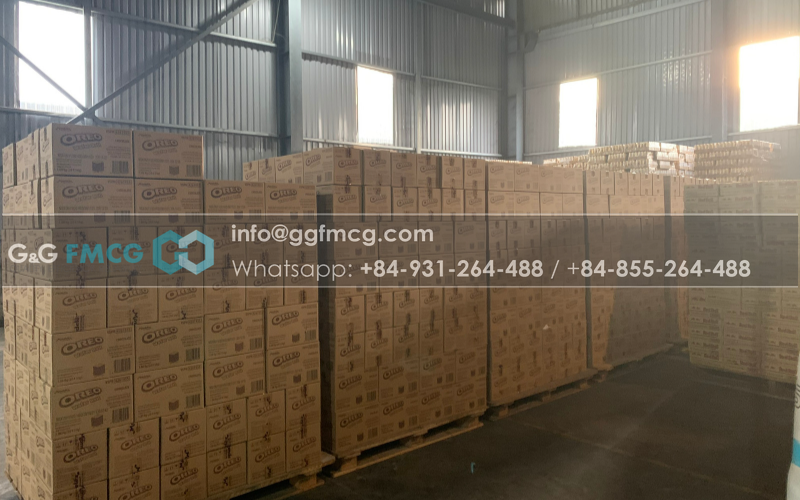 As it is mentioned, although ABA products have limited distributors to be exposed to many foreign markets in Asia and worldwide. G&G FMCG is one of the ABA detergent distributors in Vietnam with many kinds of products. If you are finding a trusty distributor, please do not be hesitate to contact us as the information below
You can refer more about the products by clicking the link below:
HOW TO USE ABA LAUNDRY DETERGENT?
WHICH ABA DETERGENT IS THE BEST?