FMCG WHOLESALE VIETNAM SUPPLIER, One-Stop for All FMCG Wholesale Needs in Vietnam
Dielac Optimum Milk Powder Step 2 900g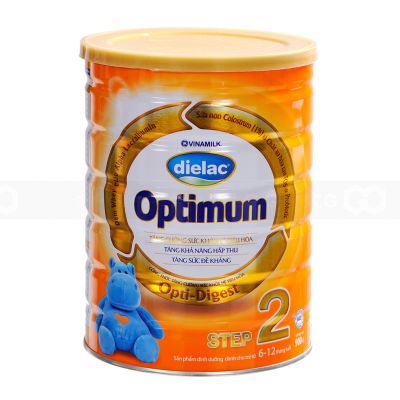 Dielac Optimum Milk Powder Step 2 900g
Ingredient: ingredients:
lactura, moltodextrin; vegetable oil (rich oleic sunflower oil, soybean oil, cononut oil), skim milk powder(27.7%) fat milk; rifined sugar; whey protein( rich whey of alpha lactalbumin and whey) (8%), minerals( calcium cacbonat, kali phosphat, kali phosphat, kali xitrat, kali clorua, natri xitrat, mg oxide, zn sulphate, zinc sulphate, cu sulphate, manganese sulphate, kali iodua, chrome clorua); soluble fibre agents oligifuctose(fos) (1%), lexitin, natri caseimat; vitamins: ( choline, natri ascorbat, e, pp, calcium d-pantothenat, mixture tocopherol, ascorbyl palmitat, b6, b1, b2, a, acid folic, k1, biotin, b12, d3), probiotics bifidocacterium bb-12, dha, taurine...
Packing:900 g/ tinned can- 12can/carton
Exp date: see on the can
Storage: Store in dry, cool, not to milk in the refrigerator or place the projector in direct sunlight. Close the lid carefully after opening the box.
How to use : Mix milk with boiled water (about 40-50 degrees C) Quantitative table printed on the box itself
Manufactured by: VINAMILK
Why US?
We work for FMCG Importers
SHIPPING BY SEA
We sell by container loads and shipping to your sea port.
PROFESSIONAL WORKING PROCESS
We have full capacity and expert experience to serve you importers all requests and branded products.
100% GENUINE PRODUCTS
No worry about fake, we only deals with official distributors of international brands & factories.
100% PAYMENT SECURE
We accept L/C at sight & DP, TT Payment Term.