FMCG WHOLESALE VIETNAM SUPPLIER, One-Stop for All FMCG Wholesale Needs in Vietnam
Gold 456 Milk Powder 900g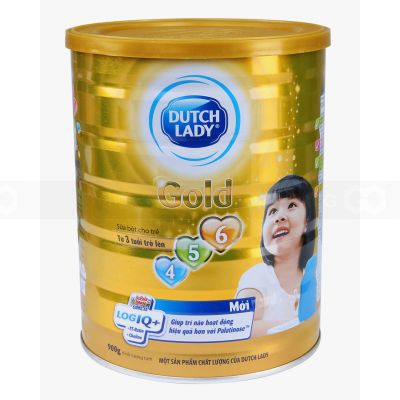 Gold 456 Milk Powder 900g (Tinned can)
DHA to reduce total cholesterol, and triglycerides, LDL-cholesterol (bad cholesterol), helps prevention of cardiovascular disease.
Choline is an important nutrient to support brain development, synthesis of acetylcholine and Neurotransmitter important to memory and ability to learn later.
Calcium helps make strong bones and teeth development, health.
Iron plays an important role in the formation of red blood cells transport oxygen to help parts of the body, pregnant women, fetuses and children.
DHA and AA helped develop the structure of the brain and retina, the light eyes and brain function effectively
Vitamin B1, B2, B12 supports learning and memory and memory in children.
Zinc and Magnesium supports the ability to focus attention and learning
Immune support in the airways: DHA, Beta-Glucan (1.3 / 1.6), Vitamin A, Zinc and Vitamin C
Immune support in the digestive tract: Prebiotic Fiber, Vitamin A and Zinc. Prebiotic helps soften the stool so it can reduce the risk of constipation.
Help restricted common infections: Vitamin C, Iron, Vitamin E, Vitamin A and Zinc.
Bones and teeth: Calcium, Phosphorus and Vitamin D helps the bones and teeth.
Packing: 400g/box - 24 box/carton.
Expiry date; See on the can.
Manufactured by: Friesland.
Why US?
We work for FMCG Importers
SHIPPING BY SEA
We sell by container loads and shipping to your sea port.
PROFESSIONAL WORKING PROCESS
We have full capacity and expert experience to serve you importers all requests and branded products.
100% GENUINE PRODUCTS
No worry about fake, we only deals with official distributors of international brands & factories.
100% PAYMENT SECURE
We accept L/C at sight & DP, TT Payment Term.