FMCG WHOLESALE VIETNAM SUPPLIER, One-Stop for All FMCG Wholesale Needs in Vietnam
Vim Toilet Bleach Power 500ml Bottle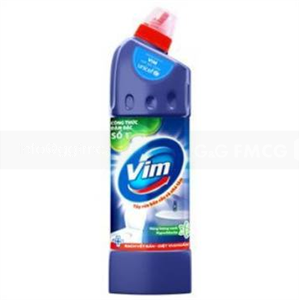 Vim Toilet Bleach Power 500ml Bottle
Ingredients:
Sodium Hypochlorite, Lauric Acid, Sodium Hydoroxide, Amine Oxide, Sodium lauryl ether sulfate, Sodium Silicate, Sodium Metaperiodate, Water, perfume, Cl 19555.
How to use:
1. Spray Vim directly below the toilet bowl and cover
2. After about 10 minutes, using a scrub brush lightly and rinse
3. Mix 2 products cover into the ½ bucket of water (2.5 l)
4. Used for cleaning floors and various surfaces.
Sterilized with concentrated solution:
Gutter in the bathroom / kitchen: Spray directly onto the free water to clean and remove odor and discharge.
Shells: Spray on hole , wait 5 minutes and then rinse.
Note:
- Do not share with other acid products because it can create toxic fumes (chlorine):
- Wear gloves and a mask when using the product.
- Avoid contact with eyes and skin may cause irritation.
- If product gets on skin, wash immediately with plenty of water.
- If contact with eyes, rinse immediately with plenty of water and to check at the health facility.
- If swallowed, to right primary health care and bring a bottle or label with
- Keep in a cool place and let the bottle stand upright.
- Always keep the product in the bottle.
Products by:
Unilever Vietnam International CO., LTD.
Why US?
We work for FMCG Importers
SHIPPING BY SEA
We sell by container loads and shipping to your sea port.
PROFESSIONAL WORKING PROCESS
We have full capacity and expert experience to serve you importers all requests and branded products.
100% GENUINE PRODUCTS
No worry about fake, we only deals with official distributors of international brands & factories.
100% PAYMENT SECURE
We accept L/C at sight & DP, TT Payment Term.