HEAD AND SHOULDERS IS GOOD FOR HAIR: TRUE OR FALSE?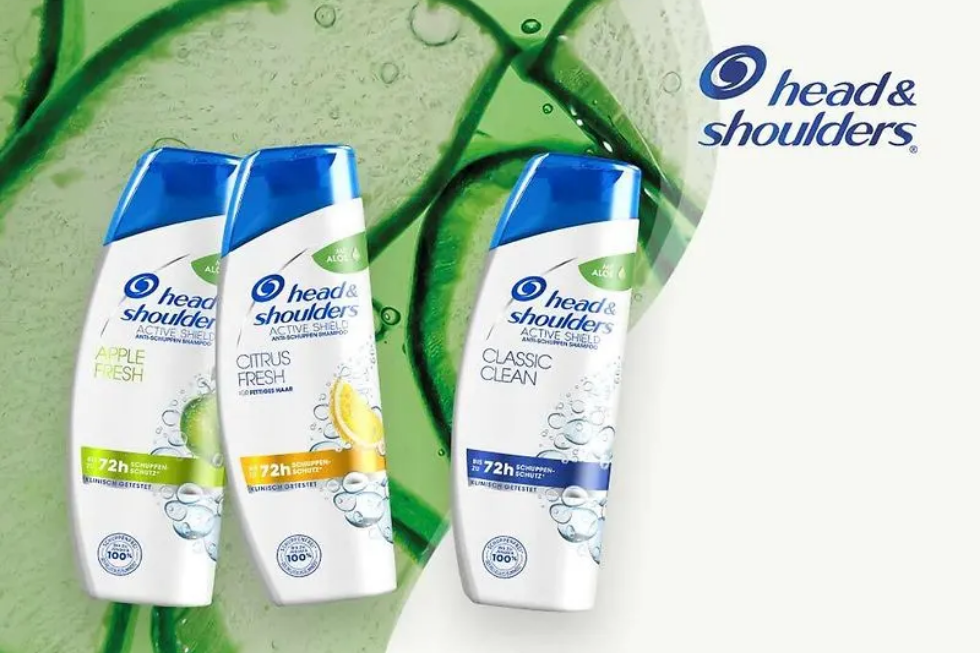 1. Head and Shoulders Shampoo ingredients
As we all know, hair that has been affected by dandruff has more surface damage and a poorer protein structure. In addition, hair cuticle damage and dullness can be exacerbated by scratching due to dandruff. Thus, Head & Shoulders shampoo eliminates dandruff and is also gentle on your hair with a list of ingredients such as:
- Pyrithione Zinc 1% ( Active ingredient contributes to reducing the growth of dandruff)
- Water
- Sodium Lauryl Sulfate
- Sodium Laureth Sulfate
- Glycol Distearate
- Zinc Carbonate
- Sodium Chloride
- Sodium Xylenesulfonate…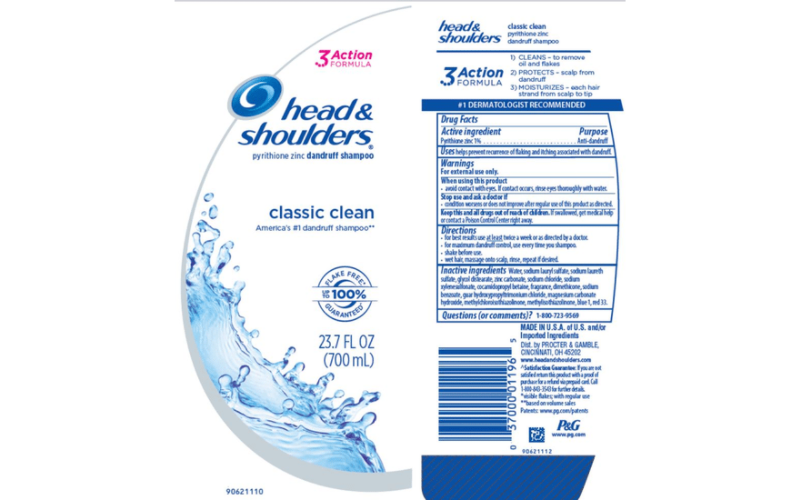 So based on the post, the consumers can freely use Head and Shoulders shampoo dandruff every day because Head & Shoulders shampoo blends superior scalp-soothing treatment with the best beauty shampoo ingredients: cleansers, conditioners, and delectable aromas. That is why Head & Shoulders is the most popular shampoo in the United States.
2. Which Head and Shoulders Shampoo type is the best?
There are a lot of Head and Shoulders shampoo types for consumers to choose freely based on their hobbies. Yet, there is a list of products that are highly recommended for consumers.
2.1 Head and Shoulders shampoo anti-hair fall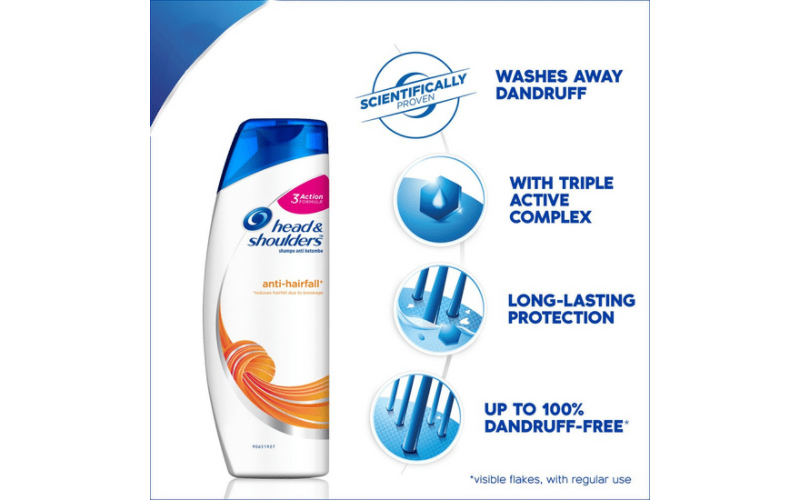 Rescue hair from damage, dullness, and hair fall. Helps repair damaged hair to create smoothness, and reduces breakage for up to 10X stronger hair (strength against damage vs. non-conditioning shampoo). Gentle enough for everyday use, even for color or chemically treated hair.
2.2 Head & Shoulders Lemon Fresh Shampoo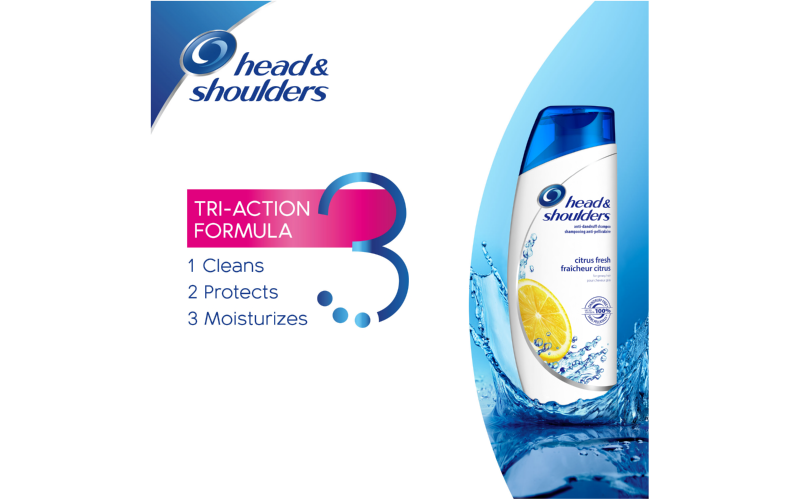 Head & Shoulders Lemon Fresh effectively removes dandruff and prevents it from coming back. This formula with a citrus fragrance, cleanses away oil and dirt leaving hair feeling light, fresh, and fragrant.
2.3 Head and Shoulders shampoo Smooth & Silky
Head and Shoulders shampoo Smooth & Silky is one of the best products. It works twice as hard to get rid of dandruff and dry hair. It's a luxurious anti-dandruff shampoo for hair that's dry, damaged, or frizzy. While treating dandruff, the two-in-one shampoo and conditioner mix leaves hair smooth and soft to the touch.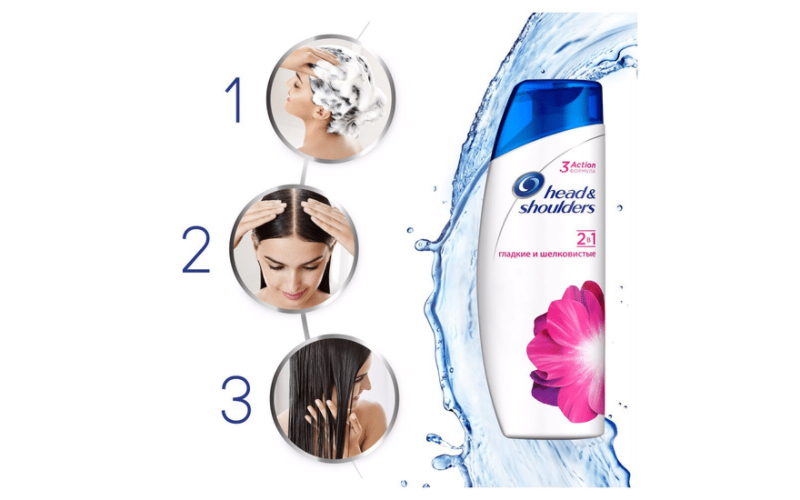 Many shampoos claim to be anti-dandruff, but few are ready to put their claims to the test in clinical trials. Controlling dandruff flaking is a breeze with Head & Shoulders shampoo. Their exclusive formulae have been dermatologically evaluated and clinically confirmed at independent research centers all over the world.
To sum up, Head and Shoulders shampoo is good for our hair to prevent hair loss and dandruff that are suitable for using frequently. With the mix of advanced ingredients, Head & Shoulder shampoo in general, Head & Shoulders Vietnam is considered as "a close friend" for users that appear everywhere in the market. In addition, the Head and Shoulders shampoo brand has expanded in other 100 markets including Asia. G&G Concept is proud to be one of the global FMCG goods wholesalers that provides products for you anywhere you live.